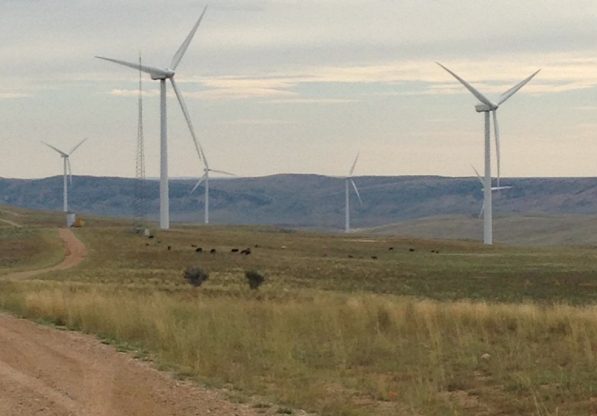 Wyoming
Wyoming Wind represents TransAlta's first wind project in the United States. The fully operational facility was acquired from NextEra Energy Resources in 2013. While NextEra Energy will continue to operate the facility, it is 100% owned by TransAlta Renewables.
This acquisition supports the overall strategy of growing TransAlta's renewables platform and diversifying our presence in the US. It also allows us, as Canada's largest wind operator, to bring our expertise and experience to the US.
Located within the Rocky Mountains, the Wyoming facility is in south-western Wyoming, approximately 15km east-northeast of Evanston and commenced commercial operation in December, 2003.
Related Facilities – U.S. Wind Farms
| Facility Name | Location | Fuel | MW | Ownership | Revenue | Operator | On-stream |
| --- | --- | --- | --- | --- | --- | --- | --- |
| Skookumchuck | Lewis and Thurston County, WA | Wind | 136.8 | 49% | LTC | No | November 2020 |
| Antrim | Antrim, NH | Wind | 28.8 | 100% | LTC | Yes | December 2019 |
| Big Level | Westfield, PA | Wind | 90 | 100% | LTC | Yes | December 2019 |
| Wyoming | Evanston, WY | Wind | 140 | 100% | LTC | No | 2003 |
| Lakeswind | Rollag, MN | Wind | 50 | 100% | LTC | Yes | 2014 |