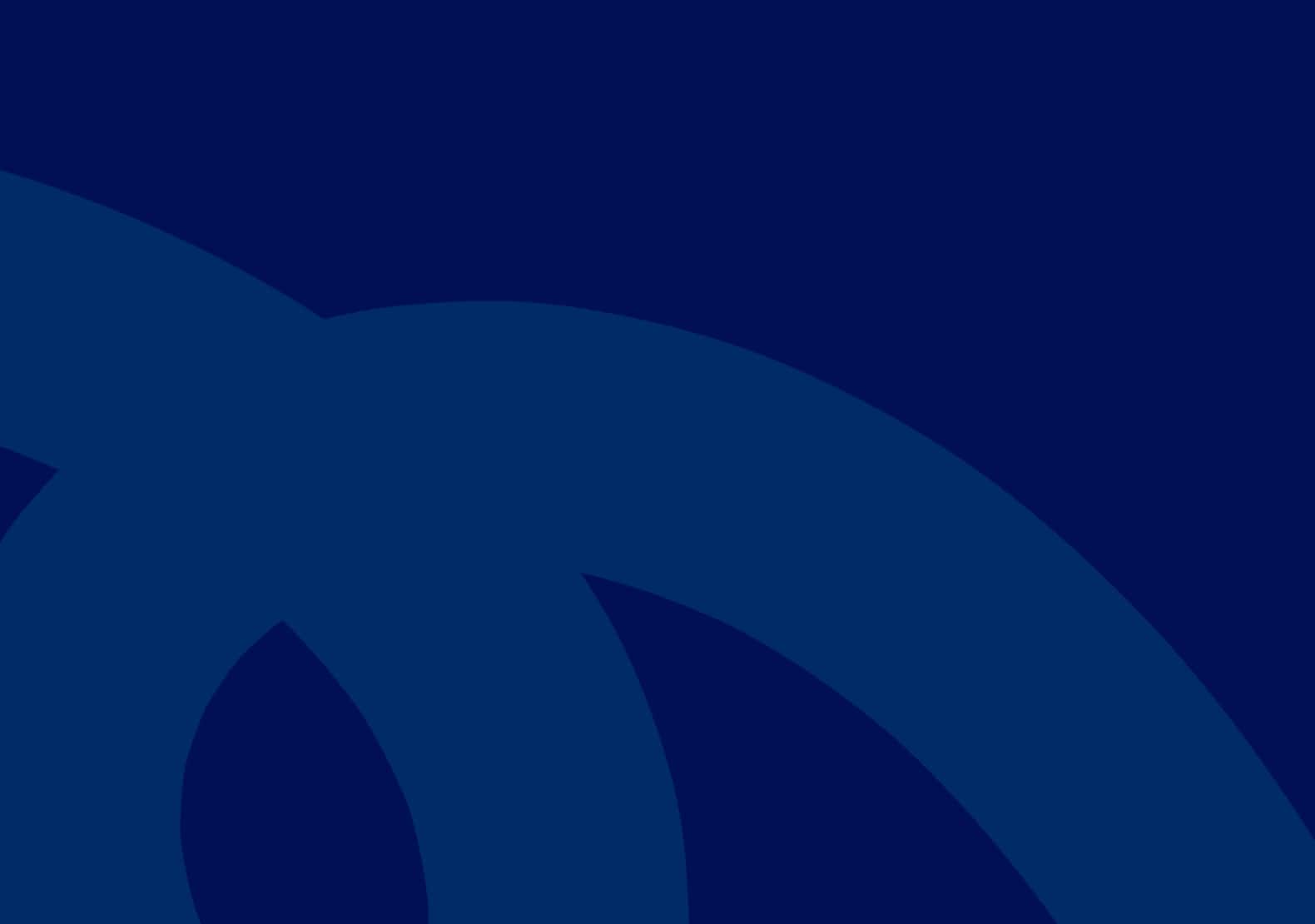 Why Invest in TransAlta
Diversified and resilient fleet
Clean power leader with ESG focus
~3 GW growth pipeline
Strong financial position
Learn more
Strategic Priorities: 2021 to 2025
Our strategic focus is to invest in clean energy solutions that meet the needs of our industrial customers and communities. We invest in a disciplined manner in projects that help our customers and communities meet their ESG objectives and that deliver returns to our shareholders
Accelerate Growth in Customer-Centred Renewables and Storage
Take a Targeted Approach to Diversification
Maintain Our Financial Strength and Capital Allocation Discipline
Define the Next Generation of Power Solutions and Technologies
Lead in ESG Policy Development
Successfully Navigate through the COVID-19 Pandemic
Explore Shareholder Information
Stock Tickers

| Ticker | Exchange | Security Type |
| --- | --- | --- |
| TA | TSX | TransAlta Corporation Common Shares |
| TAC | NYSE | TransAlta Corporation Common Shares |
| TA.PR.D | TSX | TransAlta Corporation Series A Preferred Shares |
| TA.PR.E | TSX | TransAlta Corporation Series B Preferred Shares |
| TA.PR.F | TSX | TransAlta Corporation Series C Preferred Shares |
| TA.PR.G | TSX | TransAlta Corporation Series D Preferred Shares |
| TA.PR.H | TSX | TransAlta Corporation Series E Preferred Shares |
| TA.PR.J | TSX | TransAlta Corporation Series G Preferred Shares |

Stock Splits and Share Considerations

| Date | Event | Ratio |
| --- | --- | --- |
| May 8, 1980 | Stock Split | 3:1 |
| Feb. 1, 1988 | Stock Split (see note) | 2:1 |

Note: The adjusted cost base for shares held on Jan. 31, 1988 is reduced by $0.75 per share subsequent to the Feb. 1, 1988 share split.
The Valuation Date value of common shares owned on December 22, 1971, adjusted for stock splits is $3.79 CAD per share

Voting Rights

Common shareholders are entitled to one vote for each common share held.

Common Stock Dividends

Dividends are paid quarterly as determined by the Board. In determining the level of the dividend, the board assesses the dividend payout as a percentage of earnings and as a percentage of cash flow from operations over a period of time. Dividends are at the discretion of the Board. In determining the dividend, the Board considers the Corporation's financial performance, its results of operations, cash flow and needs with respect to financing ongoing operations and growth balanced against returning capital to shareholders. The board continues to focus on building sustainable earnings and cash flow growth.

Eligible dividends for Canadian tax Purposes

TransAlta Corporation hereby advises all shareholders that, effective from January 1, 2007, all dividends paid on its common and preferred shares will be designated as "eligible dividends" for Canadian income tax purposes. This designation will apply until a notification of change is posted on this website.

For more information regarding the designation of dividends, please refer to the Canadian Revenue Agency release dated December 20, 2006.  If you have any questions regarding the taxation of eligible dividends, please contact your local office of the Canada Revenue Agency.

Common stock dividends are paid on the first of the month in January, April, July and October. When a dividend payment date falls on a weekend or holiday, the payment is made the following business day. Dividends are paid in Canadian dollars.

| | Q3 2023 | Q2 2023 | Q1 2023 | Q4 2022 | Q3 2022 |
| --- | --- | --- | --- | --- | --- |
| Dividend | $0.055 | $0.055 | $0.055 | $0.055 | $0.05 |
| Payment Date | Oct. 1, 2023 | July 1, 2023 | Apr. 1, 2023 | Jan. 1, 2023 | Oct. 1, 2022 |
| Record Date | Sept 1, 2023 | June 1, 2023 | Mar. 1, 2023 | Dec. 1, 2022 | Sept. 1, 2022 |
| Ex-Dividend Date | Aug. 31, 2023 | May 31, 2023 | Feb. 28, 2023 | Nov. 30, 2022 | Aug. 31, 2022 |

Preferred Share Dividends

Preferred share dividends are paid on the last day of the month in March, June, September, and December. When a dividend payment falls on a weekend or holiday, the payment is made on the following business day. Only dividend payments that have been approved by the Board of Directors are included in the following table.

Cumulative Redeemable Rate Reset First Preferred Shares, Series A (TA.PR.D)

Fixed cumulative preferential Series A cash dividends are paid quarterly when declared by the Board at the annual rate of $0.71924 per share for the five-year period from and including March 31, 2021 to but excluding March 31, 2026 based on an annual fixed dividend rate of 2.877%

| | | | | | |
| --- | --- | --- | --- | --- | --- |
| | Q3 2023 | Q2 2023 | Q1 2023 | Q4 2022 | Q3 2022 |
| Dividend | $0.17981 | $0.17981 | $0.17981 | $0.17981 | $0.17981 |
| Payment Date | Sept. 30, 2023 | June 30, 2023 | Mar. 31, 2023 | Dec. 31, 2022 | Sept. 30, 2022 |
| Record Date | Sept. 1, 2023 | June 1, 2023 | Mar. 1, 2023 | Dec. 1, 2022 | Sept. 1, 2022 |
| Ex-Dividend Date | Aug. 31, 2023 | May 31, 2023 | Feb. 28, 2023 | Nov. 30, 2022 | Aug. 31, 2022 |

Cumulative Redeemable Rate Reset First Preferred Shares, Series B (TA.PR.E)

Floating cumulative preferential Series B cash dividends are paid quarterly when declared by the Board for the period from and including March 31, 2021 to but excluding March 31, 2026. Please note the quarterly floating rate will be reset every quarter.

| | | | | | |
| --- | --- | --- | --- | --- | --- |
| | Q3 2023 | Q2 2023 | Q1 2023 | Q4 2022 | Q3 2022 |
| Dividend | $0.41545 | $0.41100 | $0.37991 | $0.33700 | $0.22099 |
| Payment Date | Sept. 30, 2023 | June 30, 2023 | Mar. 31, 2023 | Dec. 31, 2022 | Sept. 30, 2022 |
| Record Date | Sept. 1, 2023 | June 1, 2023 | Mar. 1, 2023 | Dec. 1, 2022 | Sept. 1, 2022 |
| Ex-Dividend Date | Aug. 31, 2023 | May 31, 2023 | Feb. 28, 2023 | Nov. 30, 2022 | Aug. 31, 2022 |

Cumulative Redeemable Rate Reset First Preferred Shares, Series C (TA.PR.F)

Fixed cumulative preferential Series C cash dividends are paid quarterly when declared by the Board at the annual rate of $1.46352 per share for the five-year period from and including June 30, 2022 to but excluding June 30, 2027 based on an annual fixed dividend rate of 5.854%.

| | | | | | |
| --- | --- | --- | --- | --- | --- |
| | Q3 2023 | Q2 2023 | Q1 2023 | Q4 2022 | Q3 2022 |
| Dividend | $0.36588 | $0.36588 | $0.36588 | $0.36588 | $0.36588 |
| Payment Date | Sept. 30, 2023 | June 30, 2023 | Mar. 31, 2023 | Dec. 31, 2022 | Sept. 30, 2022 |
| Record Date | Sept. 1, 2023 | June 1, 2023 | Mar. 1, 2023 | Dec. 1, 2022 | Sept. 1, 2022 |
| Ex-Dividend Date | Aug. 31, 2023 | May 31, 2023 | Feb. 28, 2023 | Nov. 30, 2022 | Aug. 31, 2022 |

Cumulative Redeemable Rate Reset First Preferred Shares, Series D (TA.PR.G)

Floating cumulative preferential Series D cash dividends are paid quarterly when declared by the Board for the period from and including June 30, 2022 to but excluding June 30, 2027. Please note the quarterly floating rate will be reset every quarter.

| | | | | | |
| --- | --- | --- | --- | --- | --- |
| | Q3 2023 | Q2 2023 | Q1 2023 | Q4 2022 | Q3 2022 |
| Dividend | $0.48287 | $0.47769 | $0.45578 | $0.40442 | $0.28841 |
| Payment Date | Sept. 30, 2023 | June 30, 2023 | Mar. 31, 2023 | Dec. 31, 2022 | Sept. 30, 2022 |
| Record Date | Sept. 1, 2023 | June 1, 2023 | Mar. 1, 2023 | Dec. 1, 2022 | Sept. 1, 2022 |
| Ex-Dividend Date | Aug. 31, 2023 | May 31, 2023 | Feb 28, 2023 | Nov. 30, 2022 | Aug. 31, 2022 |

Cumulative Redeemable Rate Reset First Preferred Shares, Series E (TA.PR.H)

Fixed cumulative preferential Series E cash dividends are paid quarterly when declared by the Board at the annual rate of $1.72352 per share for the five-year period from and including September 30, 2022 to but excluding September 30, 2027 based on an annual fixed dividend rate of 6.894%.

| | | | | | |
| --- | --- | --- | --- | --- | --- |
| | Q3 2023 | Q2 2023 | Q1 2023 | Q4 2022 | Q3 2022 |
| Dividend | $0.43088 | $0.43088 | $0.43088 | $0.43088 | $0.32463 |
| Payment Date | Sept. 30, 2023 | June 30, 2023 | Mar. 1, 2023 | Dec. 31, 2022 | Sept. 30, 2022 |
| Record Date | Sept. 1, 2023 | June 1, 2023 | Mar. 1, 2023 | Dec. 1, 2022 | Sept. 1, 2022 |
| Ex-Dividend Date | Aug. 31, 2023 | May 31, 2023 | Feb. 28, 2023 | Nov. 30, 2022 | Aug. 31, 2022 |

Cumulative Redeemable Rate Reset First Preferred Shares, Series G (TA.PR.J)

Fixed cumulative preferential Series G cash dividends are paid quarterly when declared by the Board at the annual rate of $1.247 per share for the five-year period from and including September 30, 2019 to but excluding September 30, 2024 based on an annual fixed dividend rate of 4.988%.

| | | | | | |
| --- | --- | --- | --- | --- | --- |
| | Q3 2023 | Q2 2023 | Q1 2023 | Q4 2022 | Q3 2022 |
| Dividend | $0.31175 | $0.31175 | $0.31175 | $0.31175 | $0.31175 |
| Payment Date | Sept. 30, 2023 | June 30, 2023 | Mar. 31, 2023 | Dec. 31, 2022 | Sept. 30, 2022 |
| Record Date | Sept 1, 2023 | June 1, 2023 | Mar. 1, 2023 | Dec. 1, 2022 | Sept. 1, 2022 |
| Ex-Dividend Date | Aug. 31, 2023 | May 31, 2023 | Feb. 28, 2023 | Nov. 30, 2022 | Aug. 31, 2022 |

TransAlta Corporation currently has five series of Cumulative Redeemable Rate Reset First Preferred Shares outstanding. The Series A, B, C, D, E and G Preferred Shares are listed on the TSX under the symbols TA.PR.D, TA.PR.E, TA.PR.F, TA.PR.G, TA.PR.H and TA.PR.J, respectively.

The information below is subject in its entirety to the applicable prospectus supplement and share terms, both of which are available on TransAlta's SEDAR profile at www.sedar.com.

Current
Annualized
Dividend
Dividend Payment Date1
Redemption Date2
Rate spread
over Benchmark
Convertible
to Series
Date of Issue
Series A
(TA.PR.D)Prospectus
$0.71924
Last day of
Mar., June, Sept., Dec.
March. 31, 2026
2.03%
B
Dec. 10, 2010
Series B
(TA.PR.E)Prospectus
Floating3
Last day of
Mar., June, Sept., Dec.
March. 31, 2026
2.03%
A
Mar. 31, 2016
Series C
(TA.PR.F)Prospectus
$1.01
Last day of
Mar., June, Sept., Dec.
June. 30, 2027
3.10%
D
Nov. 30, 2011
Series D
(TA.PR.G)Prospectus
Floating3
Last day of
Mar., June, Sept., Dec.
June. 30, 2027
3.10%
C
Jun. 30, 2022
Series E
(TA.PR.H)Prospectus
$1.30
Last day of
Mar., June, Sept., Dec.
Sept. 30, 2027
3.65%
F
Aug. 10, 2012
Series G
(TA.PR.J)Prospectus
$1.247
Last day of
Mar., June, Sept., Dec.
Sept. 30, 2024
3.80%
H
Aug. 15, 2014

Notes: 

1) Holders of preferred shares shall be entitled to receive, as and when declared by the Board of Directors of TransAlta, fixed cumulative preferential cash dividends, payable quarterly on the last day of the month in March, June, September, and December in each year. When a dividend payment falls on a weekend or holiday, the payment is made on the following business day. 

2) Terms are subject to certain conditions, including potential redemption of such shares by TransAlta. Please refer to the corresponding prospectus for further details.

3) Please note the quarterly floating rate will be reset every quarter. For details on calculating the quarterly floating rate dividend, please refer to the prospectus. 

Analysts who cover TransAlta

TransAlta does not distribute specific analyst reports or recommendations, nor do we endorse or contribute to analyst estimates or recommendations. Analyst research can be accessed by contacting brokerage houses directly. The analysts below cover our company on a regular basis:

ATB Capital Markets – Nate Heywood

BofA Securities – Dariusz Lozny

BMO Capital Markets — Ben Pham

CIBC Capital Markets — Mark Jarvi

Credit Suisse — Andrew Kuske

Industrial Alliance – Naji Baydoun

National Bank Financial — Patrick Kenny

Peters & Co – Ken Chmela

RBC Capital Markets — Maurice Choy

Scotia Capital — Robert Hope

TD Securities – John Mould

Credit Ratings

Credit ratings provide information relating to our financing costs, liquidity and operations and affect our ability to obtain short-term and long-term financing and/or the cost of such financing. Our credit ratings as of Dec. 31, 2022, are as follows:

| | | | |
| --- | --- | --- | --- |
| | DBRS | Moody's | S&P |
| Issuer Rating | BBB (low) | Not applicable | BB+ |
| Corporate Family Rating | Not applicable | Ba1 | Not applicable |
| Preferred Shares | Pfd-3 (low)1 | Not applicable | P-4 (High) |
| Unsecured Debt / MTNs | BBB (low) | Ba1 / LGD4 | BB+ |
| Rating Outlook | Stable | Stable | Stable |

Notes:
1) The outstanding Preferred Shares all have the same rating.

Please contact our transfer agent Computershare Trust Company of Canada to access the following services:

Dividend payments or direct deposit for dividend payments
Change of address
Share transfers
Estate settlements
Electronic delivery of shareholder documents
Account consolidation (consolidate account registrations to eliminate costly duplicate mailings)

Computershare Trust Company of Canada
Suite 600, 530 – 8th Avenue SW
Calgary, Alberta T2P 3S8

Phone: 1-800-564-6253 toll free in North America
Phone: 1-514-982-7555 outside North America

Fax: 1-888-453-0330 toll free in North America
Fax: 1-403-267-6529 outside North America

Website: Investor Centre – Canada

FAQ

On what stock exchange are TransAlta Corporation shares traded?

TransAlta Corporation common shares are traded on the Toronto and New York Stock exchanges.

What is TransAlta Corporation's common share stock ticker symbol?

Our ticker symbol on the Toronto stock exchange is TA and on the New York stock exchange our ticker symbol is TAC.

Does TransAlta have preferred shares, and if so, what are their trading symbols?

TransAlta has Series A, Series B, Series C, Series E, and Series G shares.

Series A Shares are listed on the TSX under the symbol "TA.PR.D"
Series B Shares are listed on the TSX under the symbol "TA.PR.E"
Series C Shares are listed on the TSX under the symbol "TA.PR.F"
Series D Shares are listed on the TSX under the symbol "TA.PR.G"
Series E Shares are listed on the TSX under the symbol "TA.PR.H"
Series G Shares are listed on the TSX under the symbol "TA.PR.J"

How do I buy TransAlta shares?

You may contact a brokerage firm to buy TA and TAC shares.

Does TransAlta pay a common share dividend?

Yes. TransAlta pays a quarterly dividend to common shareholders. The declaration of dividends is at the sole discretion of the Board of Directors.

Visit our Dividends page for a list of declared dividends.

Does TransAlta have a direct share purchase program and a dividend reinvestment program (DRIP)?

TransAlta does not have a direct stock purchase plan or a dividend reinvestment program. To purchase TransAlta shares, you will need to contact a broker.

Who is TransAlta's transfer agent?

TransAlta's transfer agent is Computershare Investor Services Inc.

See Shareholder Services – Registrar and Transfer Agent.

What is the difference between registered shareholder and beneficial or non-registered shareholder?

Registered shareholders hold their securities directly and most often physically possess certificate(s) evidencing their position. Communication with and dividend payments to registered shareholders are handled through our transfer agent, Computershare.

Non-registered (or Beneficial) shareholders hold their securities through a brokerage firm or other financial intermediary. Most investors are likely to choose to own securities in non-registered form, primarily for reasons of convenience. Communications from TransAlta such as annual reports and management information circulars, as well as dividend payments are routed to beneficial shareholders through the broker.
Note that Investor Relations does not have access to individual shareholder accounts for either beneficial or registered shareholders, and therefore all account enquiries should be directed to your broker (for beneficial shareholders) or to our transfer agent (for registered shareholders).

TransAlta cannot make address or name changes, confirm holdings or transactions, or perform other administrative tasks affecting the accounts of either registered or non-registered owners of TransAlta securities.

I have physical share certificates in TransAlta. Who do I contact regarding change of address, valuation, lost or misplaced share certificates, estate inquiries, transferring to an online account, or selling of the share certificates?

Please contact our registrar and transfer agent – Computershare for information on dividend payments, lost share certificates, estate transfers and change of registered address.

I have recently moved, how do I update my address?

For registered shareholders, please contact our registrar and transfer agent – Computershare for change of address.

For beneficial shareholders, please contact your broker.

I have not received my dividend cheque, what do I do?

For registered shareholders, please contact our registrar and transfer agent – Computershare.

For beneficial shareholders, please contact your broker.

I am an executor of a deceased shareholder's estate. Whom can I contact to transfer the shares according to the shareholder's will?

For registered shareholders, please contact our registrar and transfer agent – Computershare.

For beneficial shareholders, please contact the deceased shareholder's broker.

Where can I get a copy of TransAlta's annual report?

TransAlta encourages shareholders and prospective shareholders to download an electronic copy of the annual report from our website. However, if you would like a printed copy of the annual report, quarterly report or annual information form, you can submit a request to Investor_Relations@TransAlta.com.

How can I contact TransAlta Investor Relations?

You can reach the TransAlta Investor Relations team at Investor_Relations@TransAlta.com or by calling 1-800-357-3598
Receive Information Electronically
We want to provide information as efficiently and effectively as possible.
TransAlta Corporation
c/o Computershare Trust Company of Canada
600, 530 – 8th Avenue SW
Calgary, Alberta
T2P 3S8
Phone
1-800-564-6253
Website
Stay
updated
Sign up to receive notification of our news releases.
Let's help you on your path to decarbonization and lead the energy transition to a cleaner future.
Contact us