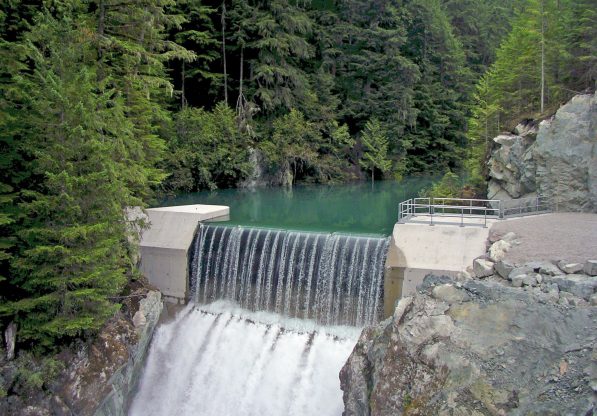 Upper Mamquam
Located on the Mamquam River, near the Squamish area about an hour north of Vancouver, this run-of-river hydro-electric facility became commercially operational in 2005. The facility generates an average of 103,000 megawatt hours per year of power, which are contracted to BC Hydro for 20 years.
TransAlta owns and operates the Upper Mamquam facility through its wholly owned subsidiary Canadian Hydro Developers.
At a Glance
Technology: Synchronous generator; 1,270 metres of low pressure penstock, including a 135-metre lined tunnel section; 365 metres of high pressure penstock powerhouse with two Litostroj Horizontal Francis turbines
Environmental Highlights
Protection of the environment is an important part of our hydro power business, as is responsible water use. We continually work with environmental and community groups to ensure habitats are protected, and that all users' needs are heard.
The Upper Mamquam facility is EcoLogoM certified by the Environmental Choice Program.
Related Pages