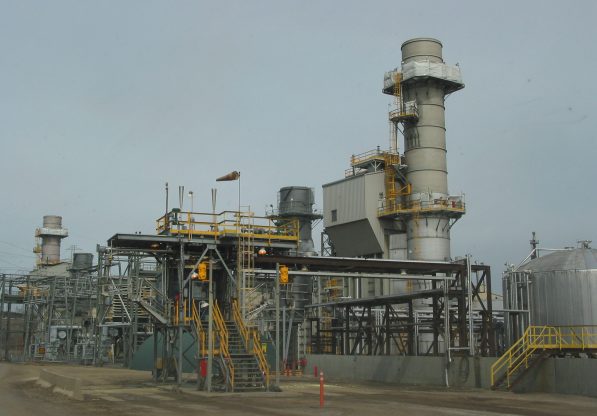 Poplar Creek
TransAlta owns the Poplar Creek gas-fired turbines at Suncor's oil sands site near Fort McMurray. TransAlta provides Suncor with centralized monitoring, diagnostics and technical support to maximize performance and reliability of plant equipment. The Poplar Creek gas turbines generate 224 megawatts of electricity and are 100% contracted to Suncor until 2030.
Environmental Highlights
Since the facility uses waste heat from electrical production to produce steam, it is 45 per cent more efficient than conventional utility plants. Through its high efficiency, the cogeneration facility reduces greenhouse gas emissions.