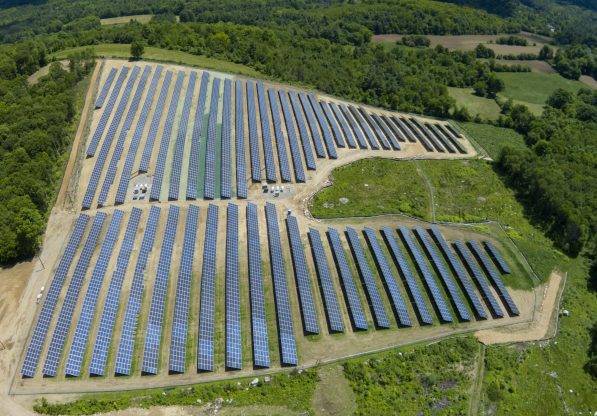 North Brookfield
North Brookfield is one of five solar assets owned and operated under the name Mass Solar. This 62 acre (250,905 square metre) area in the town of North Brookfield, Massachusetts is a ground mount system equipped with 12,430 solar panels with the ability to generate 3.6 megawatts of renewable energy. This project came on stream in June 2014 and is fully contracted to the Greater Lawrence Technical School, just over 105 kilometers northeast of North Brookfield.
The site uses Suntech 280/295 modules, AE 500NX inverters and a Terrasmart mounting system.
Like the other Mass Solar projects, this site is qualified under phase one of the Massachusetts Solar Energy Renewable Credit (SREC-I) program.