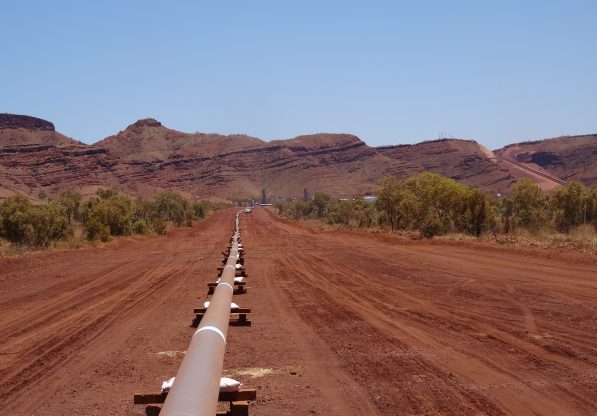 Fortescue River Gas Pipeline
TransAlta Corporation, through its Australian subsidiary, formed a joint venture with DBP Development Group (DDG) to build, own and operate a natural gas transmission pipeline (Fortescue River Gas Pipeline). The Project involved the construction of a 270 kilometre, 16 inch pipeline connecting the Dampier Bunbury Natural Gas Pipeline (DBNGP) to TransAlta's Solomon Power Station in Western Australia's Pilbara region. The project became fully operational in March 2015.
Fortescue will be the foundation shipper on the pipeline under a 20-year contract. The pipeline enables Solomon Power station to operate on natural gas resulting in reduced emissions and operating costs for Fortescue's iron ore mines.
The project was the longest gas pipeline built in Western Australia in the past 10 years, and construction progressed from both east and west ends of the pipeline with two or three construction crews working at one time.
Related Pages