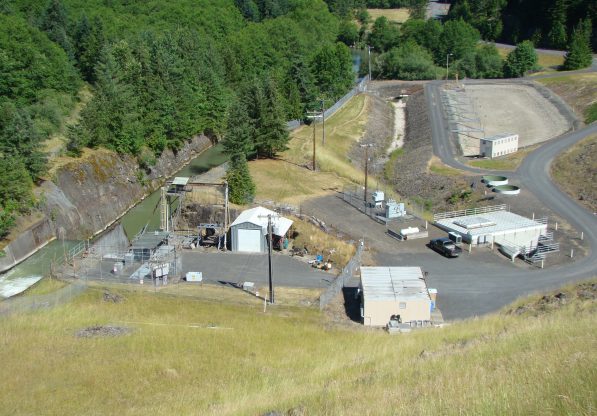 Skookumchuck
The Skookumchuck Dam is located in Thurston County, in Washington State, approximately 10 miles or 16 kilometers upstream from Centralia. Skookumchuck is a run-of-river dam constructed in 1970 to support our operations. A four-mile long reservoir provides water to our Centralia Coal Plant.
Skookumchuck is an earthfill structure approximately 190 feet (58 metres) high and 1,340 feet (408 metres) long. In 1990, a small powerhouse was constructed to produce hydro power from the site.
The dam has a multi-level intake system located at elevations of 449 (137 metres), 420 (128 metres) and 378 feet (115 metres) that allows water temperature below the dam to be maintained at less than 60 degrees Fahrenheit (15 degrees Celsius). The Washington Department of Fish and Wildlife (WDFW) uses a portion of the water for a fish-rearing facility downstream of the dam.
Related Pages