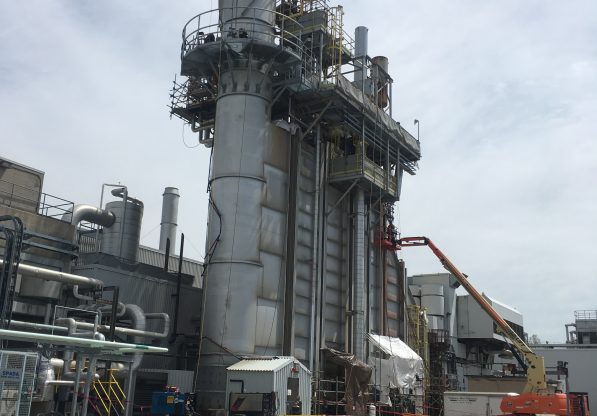 Windsor
TransAlta's Windsor facility was commissioned in 1996 and has one LM6000 PD gas turbine and a steam turbine.
The plant supplies electricity to the provincial grid via the Independent Electricity System Operator (IESO) under a long-term contract with Ontario Electricity Financial Corporation (OEFC). TransAlta also has a long-term contract to supply steam and other thermal services to Chrysler Canada Inc.
The plant is located in Windsor, Ontario, south of Chrysler Canada's Windsor Assembly Plant.
Environmental Highlights
The Windsor plant is a cogeneration facility, meaning electricity and steam are produced simultaneously from a single energy source – in this case, natural gas. Natural gas turbines generate electricity and heat that, in turn, produce steam. The steam can then be used for an industrial process or to generate additional electricity through a steam turbine. As a result, the plant's air emissions performance is better than provincial requirements.