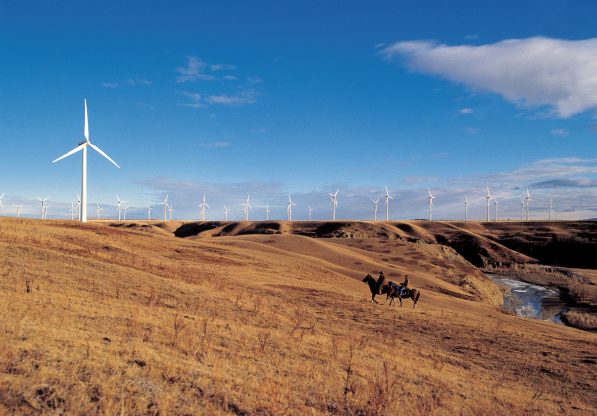 Summerview 2
TransAlta's 66-megawatt Summerview 2 Wind Facility in southern Alberta began commercial operation on Feb. 23, 2010. The Summerview expansion is located adjacent to the Summerview 1 Wind Facility.
The Summerview site now has a total installed capacity of 134 megawatts and will provide, on average, a total of 395,000 megawatt hours per year– enough electricity to offset 257,000 tonnes of carbon dioxide emissions.
At a Glance
Location: The facility is located in Alberta, adjacent to the original Summerview Wind Facility, in the northeast portion of the municipal district of Pincher Creek, just north of the Oldman River and adjacent to the west boundary of the Peigan Reserve
Technology: 22 Turbines – 3 MW each on 80 m towers with 45 m blade length
Note: TransAlta gratefully acknowledges Natural Resources Canada (NRCan) for its support for this project through the eco Energy for Renewable Power (eERP) program.