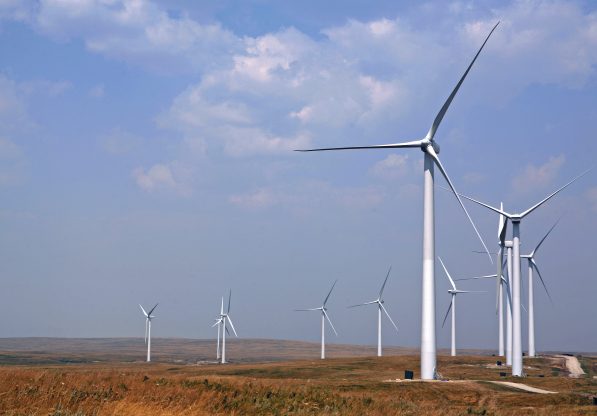 Soderglen
The Soderglen facility, located 20 kilometres southwest of Fort Macleod in southern Alberta, became commercially operational in September 2006. The Soderglen facility consists of 47 turbines, each producing 1.5 megawatts of power, for a total capacity of 70.5 megawatts.
Each year, the Soderglen wind facility generates close to 260,000 megawatt hours.
TransAlta owns and operates the Soderglen facility through its wholly owned subsidiary Canadian Hydro Developers.
At a Glance
Technology: GE 1.5 MW SLE turbines, 65 metre towers
Environmental Highlights
TransAlta gratefully acknowledges Natural Resources Canada (NRCan) for its support for this project through the Wind Power Production Incentive (WPPI) program.
Note: The Soderglen facility operates as GW Power Corp.