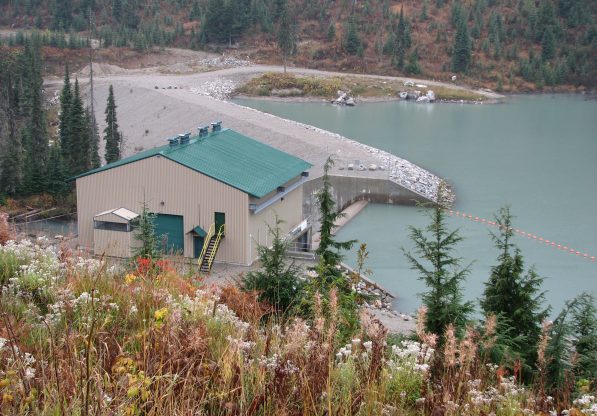 Pingston
The run-of-river Pingston facility is located near Revelstoke, B.C. The first 30-megawatt phase of the project became fully operational in 2003, and the second 15 megawatt phase was completed in 2004.
A four-kilometre tunnel drops water 557 metres through two turbines located in the powerhouse below. This drop, or head, is the third highest in Canada. The facility generates about 200,000 megawatt hours per year of emissions-free power.
As an integral part of the project, fish habitat was enhanced by installing rock reefs and logjam structures. A fish spawning channel was also constructed.
TransAlta owns and operates the Pingston facility through its wholly owned subsidiary Canadian Hydro Developers.
At a Glance
Technology: 3 Pelton turbines, Leroy Somer generator
Environmental Highlights
Protection of the environment is an important part of our hydro power business, as is responsible water use. We continually work with environmental and community groups to ensure habitats are protected, and that all users' needs are heard.
The Pingston facility is EcoLogoM certified by the Environmental Choice Program.
Note: The Pingston facility operates as Pingston Power Inc.
Related Pages