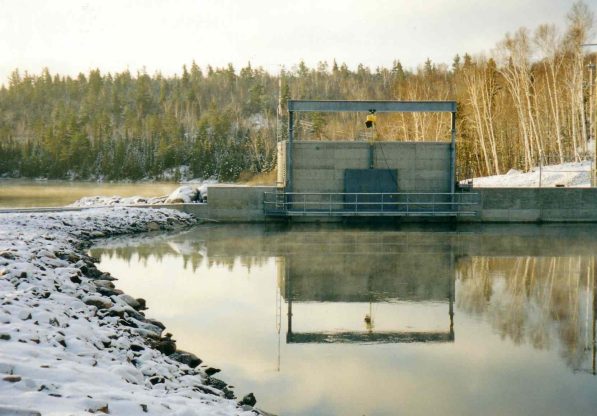 Moose Rapids
The Moose Rapids facility was constructed in 1997 near Sudbury, Ontario on the Wanapitei River about five kilometres downstream from Wanapitei Lake.
Power is generated using three induction generators coupled through gearboxes to a propeller and turbines.
The Moose Rapids facility generates an average of 5,000 megawatt hours each year.
TransAlta owns and operates the Moose Rapids facility through its wholly owned subsidiary Canadian Hydro Developers.
At a Glance
Technology: Inclined Kaplan turbine and propeller, Westinghouse induction generator
Environmental Highlights
Protection of the environment is an important part of our hydro power business, as is responsible water use. We continually work with environmental and community groups to ensure habitats are protected, and that all users' needs are heard.
The Moose Rapids facility is EcoLogo certified by the Environmental Choice Program.