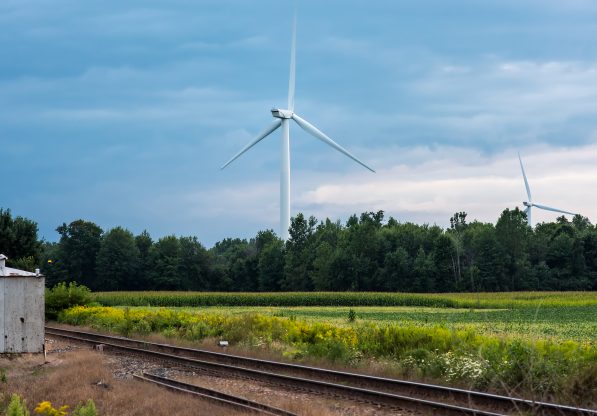 Kent Breeze
Kent Breeze is a 20 megawatt (MW) wind power project located west of Thamesville, Ont. Construction began on November 11, 2010, and operations at Kent Breeze commenced in May 2011. TransAlta acquired Kent Breeze from Suncor in 2015.
The wind facility is on agricultural land spanning approximately four kilometers by three kilometers and consists of eight GE 2.5 MW wind turbines at a height of 85 m. Kent Breeze has the capacity to power over 26,000 homes annually.
Renewable Energy Approval and Supporting Documents
Below is the Renewable Energy Approval Suncor received from the Ontario Ministry of the Environment on November 10, 2010. A location map, project description and other supporting documents for the Kent Breeze project are also linked below.
Historical Background Information