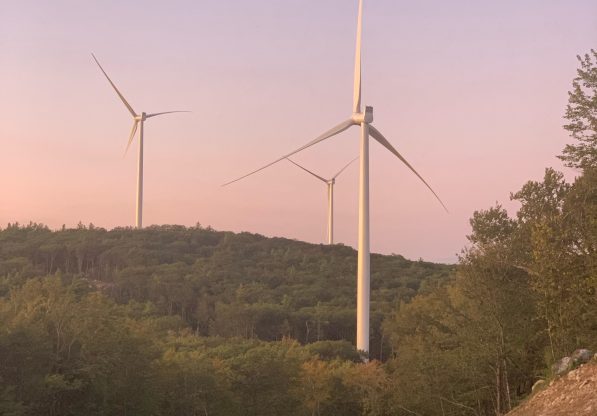 Antrim Wind Project
The Antrim Wind Project is situated on over 1,700 acres of land located in Hillsborough County, New Hampshire.
TransAlta acquired the 28.8 MW Project in March 2019.
The Project reached Commercial Operations on December 24, 2019.
The Project consists of 9 x Siemens SWT 3.2-113 turbines.
Power produced by the Antrim Wind Project will be sold to two offtakers under long-term Power Purchase Agreements.
At a Glance
Location: Hillsborough County, south of Route 9 in the northwestern portion of Antrim, New Hampshire
Technology: 9 wind turbines – 8 on 92.5 meter towers and 1 on a 79.5 meter tower
Related Facilities – U.S. Wind Farms
| Facility Name | Location | Fuel | MW | Ownership | Revenue | Operator | On-stream |
| --- | --- | --- | --- | --- | --- | --- | --- |
| Skookumchuck | Lewis and Thurston County, WA | Wind | 136.8 | 49% | LTC | No | November 2020 |
| Antrim | Antrim, NH | Wind | 28.8 | 100% | LTC | Yes | December 2019 |
| Big Level | Westfield, PA | Wind | 90 | 100% | LTC | Yes | December 2019 |
| Wyoming | Evanston, WY | Wind | 140 | 100% | LTC | No | 2003 |
| Lakeswind | Rollag, MN | Wind | 50 | 100% | LTC | Yes | 2014 |