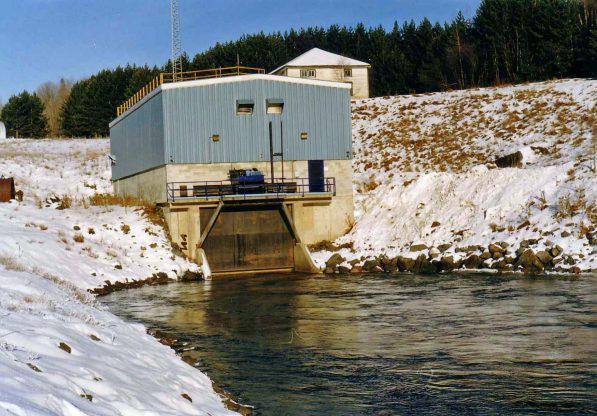 Ragged Chute
Ragged Chute is located on the Montreal River, about 25 kilometres south of New Liskeard in Northern Ontario. The site was originally developed in 1910 to supply compressed air to the local silver mining community in nearby Cobalt.
Today, the still-working air plant co-exists with the Ragged Chute hydro facility, a blend of old ingenuity with modern technology.
The Ragged Chute hydro plant was commissioned in the spring of 1991, and generates an average of 43,700 megawatt hours annually, representing a capacity utilization factor of 75 percent.
TransAlta owns and operates the Ragged Chute facility through its wholly owned subsidiary Canadian Hydro Developers.
At a Glance
Technology: Horizontal Kaplan turbines, GE generator
Environmental Highlights
Protection of the environment is an important part of our hydro power business, as is responsible water use. We continually work with environmental and community groups to ensure habitats are protected, and that all users' needs are heard.
The Ragged Chute facility is EcoLogoM certified by the Environmental Choice Program.