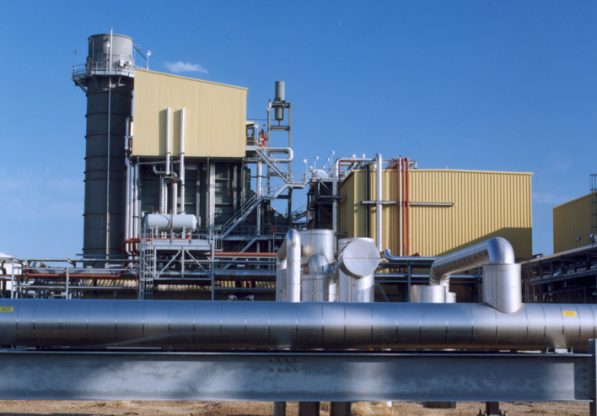 Fort Saskatchewan
Our Fort Saskatchewan combined-cycle cogeneration plant is located at Dow Chemical Canada's Fort Saskatchewan, Alberta facility. TransAlta Cogeneration, L.P. (a partially owned subsidiary of TransAlta) and Prairie Boys Capital are joint venture partners in the Fort Saskatchewan cogeneration project.
Cogeneration is the simultaneous production of electricity and steam from a single fuel source. In this case, waste heat from the gas turbines is used to create steam which Dow uses in its operations.
The facility produces 120 megawatts of electricity and 100 tonnes of steam per hour.